Interface Detectors, Oil/Water Meters, Multiphase Flow Meters & Hydrate Detectors
Development, design, and manufacture of multiphase flow meters (MPFMs), oil/water meters, interface, emulsion & foam detectors, and hydrate detectors. Our solutions increase the efficiency of oil production and processing in applications such as heavy oil well testing, waste water treatment, automatic tank dewatering, desalters, emulsion & foam control, and hydrate detection where hydrocarbons and aqueous mixtures are present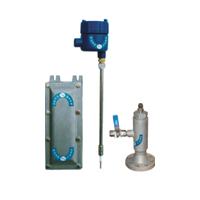 The ID-200 Series Interface Detectors are used for interface measurement and control in all types of liquid/liquid and vapor/liquid separation processes including emulsions and foam.
A wide range of models, process connections, and output options are available for the control of a variety of process installations such as Tanks, Decanters, Dehydrators, Desalters, Coalescers, etc. The ID-200 Series advanced control capabilities can be used to automate upset responses, antifoam and demulsifier chemical feed systems, and eliminate cross-contamination of separating phases.
Agar's OW-200 series is a second-generation design, microwave based liquid/liquid analyzer developed by Agar Corporation after introducing the first 0-100% oil/water meter to the market in 1985. Our current design is the only device in which the accuracy of the measurement is not affected by changes in salinity, density, viscosity, temperature or velocity of the components being analyzed.
Applications:
Crude Oil and finished pipeline monitoring
Oil in wastewater
Glycol and water
Aqueous/organic measurement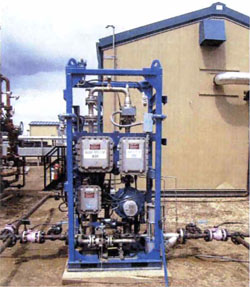 The AGAR MPFM is a non-nuclear, versatile, three-phase flow meter designed for true field conditions. It provides accurate, real-time measurements of oil, water and gas flows simultaneously without separation of the phases. Specially designed for low maintenance and ease of operation, they require no field calibration or prior knowledge of fluid properties (such as fluid density and salinity) to attain the specified accuracies. The real-time data capabilities of these meters allow for optimization of all types of critical production enhancement techniques.
Advantages of the Agar MPFM-50 series:
Gas void fraction 0-100%
Water-cut 0-100%
Not affected by flow regimes
High accuracy, real-time flow measurement
High and low viscosities
No nuclear (radioactive) sources
Compact, portable, and easy to transport and install
Wet gas application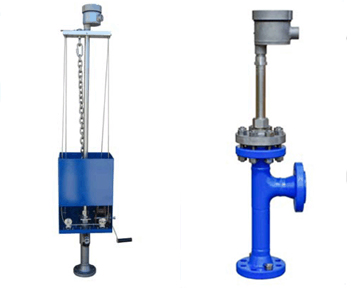 easurement of the water-cut and hydrate presence is performed by measuring the complex permittivity properties of the flow stream using the multiple high frequency method. This method will compensate for the effected of changing hydrocarbon composition and water salinity while providing two unique outputs, one for water cut, the second for hydrate concentration.
The presence of hydrates, within a pipeline, can severely impair fluid flow and requires regular pigging. Low Dosage Hydrate Inhibitor (LDHI) or methanol injection is used to minimize hydrate formation. By detecting the presence of hydrates, LDHI or methanol injection can be optimized
FCI Fluid Components International
Mass flow meter, Flow switch
Fluid Components International (FCI) designs and manufactures thermal mass flow meters, flow switches and level switches for industrial process measurement applications utilizing patented thermal dispersion flow measurement technologies.
FCI products deliver accuracy and reliability to the world's most demanding processes and industries including chemical, oil and gas, power and energy, water and wastewater, pharmaceutical, pulp and paper, nuclear power, aerospace, and many more.
All FCI products are tested and calibrated to rigorous standards to ensure you get the instrument that does the job you specified. To design and produce the highest quality flow instrumentation, FCI operates a world-class, fully NIST traceable flow calibration laboratory that is certified to meet such stringent standards as MIL-STD 45662A and ANSI/NCSL Z-540.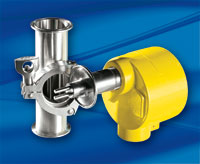 Mass Flow Meters, Flow and Level Switches for Process Measurement and Automation. Rugged, accurate, repeatable superior quality designs have made FCI the leader in thermal dispersion mass flow meters, flow switches and level switches for industrial process measurement applications. FCI air and gas flow meters are applied from small dosing lines to the largest stacks
Mass Flow Meters
Gas Flow Meters
Liquid Level Switches
Gas Flow Switches
Liquid Flow Switches
Level Measurement & Pneumatic / Hydraulic Solutions
Since 1983, Hycontrol has been an innovator in level measurement, silo protection and foam control solutions. Our ever-expanding range of products finds use in applications for nearly every imaginable industry worldwide. In this section you can find out more about Hycontrol's history and background, testimonials from our customers and MPQC training course attendees, read FAQs on the basics of silo protection and level measurement, and peruse our current jobs vacancies. Our company goal is to reduce risk, creating a safer working environment.
Types of Level Measurement tools – radar, TDR, ultrasonic, thruwall, hydrostatic, plumbob, bypass and foam.
Types of Level Switches – Float, rotary paddle, capacitance, admittance, vibrating probes of solids, tuning forks for liquids, microwave, foam and conductivity.
SILO Protection – a pneumatic conveying operation is necessary to prevent over-pressurization or over-filling. The pressure sensor, level sensor and the pressure relief valve alert on likely danger and ultimately provide relief of dangerous pressure. Monitoring the level and pressure allow other control functions to be activated such as:
High level alarm
High pressure alarm
Tanker fill pipe shut-off
Activate filter alarms
Alarm on a PRV event pressure
Provide filter blockage information
Provide valuable preventive maintenance info
Record the number of high pressure events
Record the number of PRV lifts
Record the number of near miss events
One stop solution for Electrical & Instrumentation products

Engineering, distribution and manufacturing of systems and components for the automation, process control, machine building and measuring & controlling industries.
In the year 1990 a new office building with modern computer networks, communication equipment and online connections to customer and contract partner, was build in Lengerichs new industrial estate. In the year 2000 the building was extended by 15 meter and the total ground was incrased to 7500m².
In 2006 another industrial building with 800 m² base area was build next to the office building.
During the last years Meyer Industrie Electronic GmbH opened offices in China, Indonesia, India, Dubai, South America and Mexico. The international offices focus on supporting and expanding of the system integration business and give local support to partners and customers.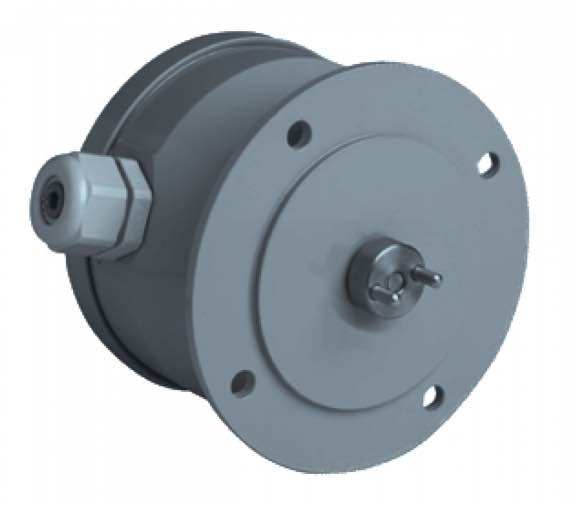 A one-stop solution for major well known Instrumentation & electrical items from Siemens, ABB, E&H, Pepprel & Fuchs
Also manufacture level, flow and pressure sensors as well as transducers and encoders. Some of the most common products supplied by them are as follows
Drives control units
Relays PLC, Encoder
Pneumatic valves, cylinders
Proximity sensors
Circuit breakers, mini power supply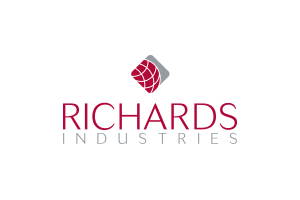 Richards Industrials is the parent company of seven distinct industrial product lines:
Regulators and control valves from Jordan Valve; sanitary regulators and control valves from Steriflow Valve; 3A regulators, butterfly valves, ball valves and steam traps from Steriflow Food & Beverage; ball valves and automated products from Marwin Valve; high pressure – extreme low flow regulators from LowFlow Valve; instrument valves and manifolds from Hex Valve; steam traps and steam specialty equipment from Bestobell Steam Traps. Key markets include chemical, petrochemical, pharmaceutical and food processing industries. Other sectors include paper products, tire and rubber, machinery and electrical equipment, transportation equipment and energy industries. Our global network of representatives and distributors is our customers' most valuable resource. With over two hundred representatives throughout the world, there is a local rep who will provide hands-on assistance with your application.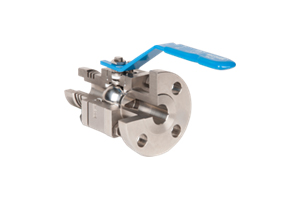 Popular brands of – Jordan Valve, Steriflow Valve, Low Flow Valve, Marwin Valve and Bestobell Steam Traps, various types of Pressure Regulators, Back Pressure Regulators, Temperature Regulators, Control Valves, and Sanitary Valves since 1940 under Jordan brand. "Sliding gate design" was first developed in 1947 by William Jordan.
2-piece, 3-piece flanged, 2-way, 3-way ball valves with actuators & accessories are manufactured under the brand "Marwin" and steam Traps under "Bestobell".
Sensor Technology Ltd was initially set up in a converted water mill in the Cotswolds, from 1976 until 2004, when commercial functions moved to Heyford Park near Bicester. Heyford Park was just off the M40 motorway, which was great, and we were next door to a sister company.
However, growth of TorqSense sales and the launch of LoadSense and HeliNav encouraged the directors to reassess. Therefore in 2009 we moved all departments together into one building at Apollo Park in Wroxton. Considerably more space has been allocated to manufacturing, calibration, test, packaging and dispatch than was available at Heyford. Above all, open plan offices will ensure efficient communications between the various departments. A dedicated conference suite will make meetings more comfortable.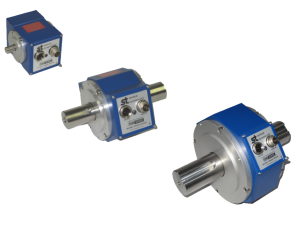 Rotary Torque measurement solutions and sensors – exclusive technology for instrumentation, test and OEM markets, capable of measuring torque ranges from 10mNm to 13000Nm
Digital RWT310/320 Series torque sensors with integrated electronics and the digital RWT330/340 Series torque sensors with separate electronics include the latest non-contact TorqSense (SAW) technology. Also offer Optical and Strain Gauge technology torque transducers. TorqView, based on NI LabVIEW, is available as an easy to use Advanced Torque Monitoring software tool to assist data recording.
Customers can specify any full-scale torque range, within the standard range, to optimize accuracy. Included within the purchase is a free calibration for the first year and a Lifetime Warrant
Tempsens Instruments (I) Pvt. Ltd. is one of the largest provider for Thermal and Cables Solutions. The manufacturing facilities based in India, Germany and Indonesia. It's a part of Pyrotech Group which was established by four technocrats in 1976 at Udaipur, with the first product as Thermocouples and RTDs. Tempsens has focused on the manufacturing and supply of high quality Thermal engineering products, accessories and services; built to specific customer needs. We have tied up with world leaders in Thermal engineering technology for critical components, Non contact Temperature measurement, Heaters, Furnaces, etc. Tempsens add value to these products and deliver complete engineered solutions, backed by efficient service and application support.
RTDs (Resistance Temperature Detectors) – assemblies and sensor elements
Thermocouples – mineral insulated, base metal and precious metal elements
Thermowells and protection sheaths – metals & ceramic
Temperature sensing components and accessories
RTD's – offer accurate temperature measurement from -200 Deg C to + 800 Deg C – Wire wound & Thin Film Sensors, Ceramic Encapsulated, Class A& Class B accuracy. Protection sheath SS316, SS304 and other grades and sizes from 3 mm to 15 mm and more.
Wire configuration – 2-Wire, 3-Wire and 4-wire, Simplex and Duplex constructions – Sensor Elements have calibration & traceability to ASTM E585 / E 585 M – 01a, BS EN 60584-1 IEC 584, IEC 1515, ANSI / MC 96.1.
Thermocouples – Element Types: K, N, J, E, T, R, S, B, W. – Simplex, Duplex & Triplex, covering wide temperature Range 0 to 2350 deg C…
Sheath sizes: from 0.5 mm Dia to 12.7 mm Dia, Mineral Insulated – MgO, Al2O3. Sheath materials: SS316, SS310, SS321, Inconel 600, Molybdenum etc.
Sensor Elements have calibration & traceability to ASTM E585 / E 585 M – 01a BS EN 60584-1; IEC 584, IEC 1515, ANSI / MC 96.1
Thermowells – protect the basic sensor from mechanical damage, pressure and corrosion. Materials available are SS304, SS316, SS310, SS321, Inconel 600, Inconel 601, Inconel 625, Incolloy 800, Monel, Stellite, Hastelloy, Brass, etc. Wake Frequency Calculations are done in accordance with ASME PTC 19.3
Types of Thermowells:
Bar Stock Threaded (NPT, BSP, Metric)
Bar Stock Flanged
Bar stock Van stone
Bar Stock socket weld
Bar Stock welded-in bar stock ground joint
Bar stock clamp joint