Instrument Air Compressor & Dryer Packages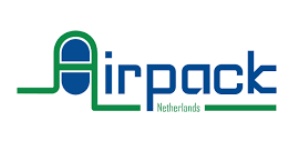 Airpack compressor packages are the ultimate space saving solution. Their wide range of applicable capacities and compact design makes them perfectly suitable for space restricted applications like FPSO or offshore projects.
Airpack compressor packages come completely assembled and shop tested. All interconnecting piping, wiring and control systems are included. Only local hook-up is required.

Airpack screw type compressor packages can be supplied in both oil lubricated and oil free models, depending on preference and/ or application.
Airpack dryer packages are custom designed according to their required dewpoint, operating capacity and pressure. Our in-house expertise allows us to engineer the best suitable dryer type for the required application.
Airpack offers the following dryer types based on preference and/ or application:
Heatless adsorption

Heated adsorption

Refrigerated

Membrane
Nitrogen Generator Package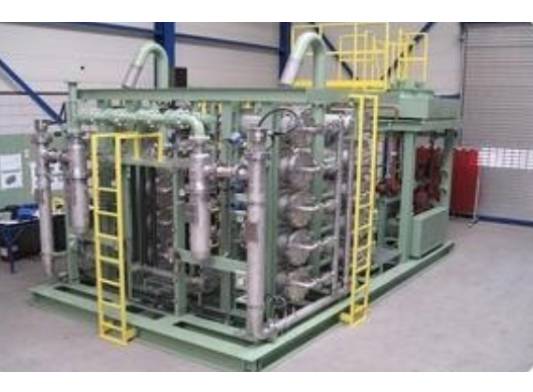 Airpack offers a complete range of membrane type nitrogen generators. Based on the principal of hollow-fiber membrane techniques our nitrogen generators are capable of producing up to 99,9% nitrogen purity on-site by using compressed air only. 
No need for expensive, bottled nitrogen deliveries anymore. With Airpack's membrane nitrogen generator packages you will have a reliable and easy source for your everyday safety gas requirement.
Marine, Buildings, Food Service and Health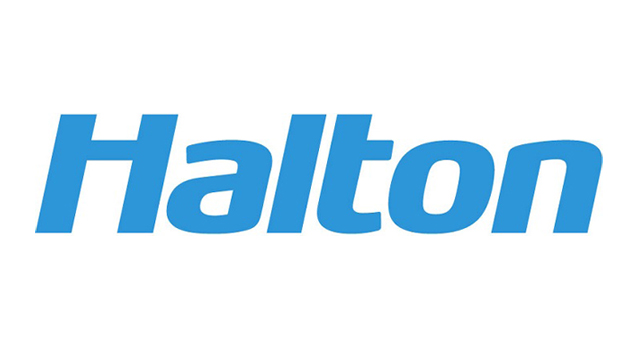 Halton Group is the global technology leader in indoor air solutions for demanding spaces. We provide solutions for commercial and public premises, healthcare institutions and laboratories, professional kitchens and restaurants as well as energy production environments and marine vessels. We provide our end-users with safe, comfortable and productive indoor environments that are energy-efficient and comply with sustainable principles.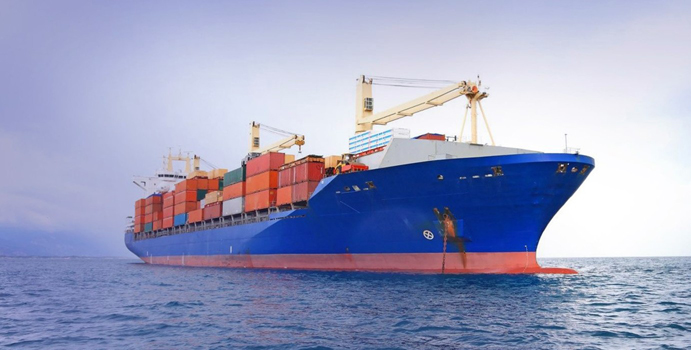 Indoor climate solutions – products and systems – for various environments and quality of indoor environment from design to the use of the facility Marine HVAC Audits – Ships are required to dry-dock every now and then. Major overhauls usually extend the ship's life cycle, attract new passengers and create an opportunity to upgrade the ship with modern up-to-date solutions.
Successful dry-docking requires a great deal of planning and some serious decisions concerning what should and can be done. Prior to dry-docking, Halton Marine can offer an HVAC Audit for galley and cabin ventilation – the areas that use a substantial part of HVAC. Based on the HVAC Audit, Halton Marine draws up a report on the upgrades, improvements and solutions it recommends in order to have a better functioning system. When these improvements have been carried out, Halton Marine conducts another survey to compare the results to the original values and to verify the results.
Halton Marine has improved the energy efficiency, safety and the indoor environment quality in many major refurbishment projects
UTG – Gas tight shut-off damper
Halton UTG dampers are used to shut-off and balance airflow rates in high pressure ductworks. Dampers meet international standards for rectangular and round ducts. In the open position, the blades face the direction of flow and do not cause a significant pressure loss. The UTG is used as a shut-off, gas and balancing damper in applications where tightness and reliability are important.
FDA A0(A60) Fire and Gas Damper
Halton FDB2 fire dampers are type-approved class A0(A60) fire and gas dampers for use in offshore, marine and navy ventilation systems. The FDB2 can be installed in rectangular or circular ducts. All fire dampers have a fusible link and they prevent the spread of fire and gases within the ventilation ductwork. When the blades are in the open position, the device does not cause significant pressure loss, noise or flow disturbance. Fire dampers are set from outside and can be installed in any position. An open-closed indicator is visible on the outside of the damper. Fire dampers with non-standard dimensions can be supplied on request.
HV-series Blast Dampers are designed for protection of ventilation systems against the effects of vapor and dust cloud explosions. The HV-series Blast Dampers are applied in shielding of industrial facilities, such as Oil & Gas platforms and refineries or related buildings against destructive blast forces. The HV-series offers substantially higher air flow capacity and increased level of safety, as well as flexibility in design of duct systems.
Structure of the HV-series damper is corrosion free, hot dip galvanized steel or EN 1.4404 (AISI316L) in the HV-SS version.
The HV-series damper has spring loaded closing blades built in a fully welded damper body to close the air passage in case of explosion or sudden increase of overpressure in the HVAC system. The threshold trigger pressure of the damper can be adjusted according to customer specification.
Once closed the blades will remain in closed position until they are manually reset after the incident.
The HV-series dampers fulfills ATEX (Ex II 2 G D) for equipment in hazardous environments.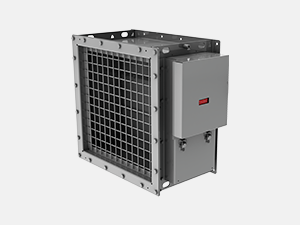 Safety is the most important in extreme working conditions, where a fire could put people's life at risk unless necessary precautions are taken. Therefore it is essential that the equipment chosen to prevent fire progression within a ventilation ductwork is top-class. Because smoke and other toxic gases can be more dangerous than the fire itself, it is important that the fire dampers also prevent smoke from spreading. Halton is the manufacturer supplying smoke-tight fire dampers
Food Service Division –
Kitchen Ecology Units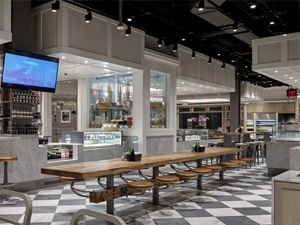 Solutions range from public and commercial buildings to health care and laboratories, commercial kitchen and restaurant applications and recognized indoor climate solutions for marine and offshore applications. Areas of expertise and product ranges cover air diffusion, airflow management, fire safety, kitchen ventilation, air purification and indoor environmental management.
Winsted is a worldwide leader in control room console solutions. We create attractive, ergonomic control room consoles and command centers that work with your operators to improve comfort and optimize efficiency. We offer stock, customized and custom consoles suitable for any control room application. Whether you are building a state-of-the-art control room from the ground up, or simply need to upgrade your operations, Winsted can provide the ideal technical furniture solution. Our experts combine the disciplines of industrial design, ergonomics and interior design to create solutions that are both efficient and eye-catching. We give special consideration to the ergonomic requirements of your operators to build consoles that reduce fatigue, improve productivity and inspire. Our commitment to customer service is second-to-none and your satisfaction is guaranteed.
Control room console solutions – attractive, ergonomic consoles that work with operators to improve comfort and optimize efficiency. Customized consoles suitable for any control room application, for control rooms from the ground up, or just upgrading operations, Experts combine the disciplines of industrial design, ergonomics and interior design to create solutions that are both efficient and eye-catching.
Special consideration to the ergonomic requirements of operators to build consoles that reduce fatigue, improve productivity and inspire. Commitment to customer service is second-to-none and satisfaction is guaranteed.
Envision command consoles, Sight-line consoles, Slat-wall consoles, E-SOC control stations, Encompass-2 workstations, M-View monitor walls, Pro-series I & II Racks
A one stop solution for everything related to Pool and Spa projects – from motors to tiles and various accessories.
The Solar option – available in two versions: the Polytub S for ground-level installations and the Polytub M for roof installations
The heat pump – an intelligent solution to transfer heat from the air into pools
The heat exchanger – works with existing low-energy consumption home boilers operated on natural gas – also suitable for propane gas or oil boilers
Pool heaters – to heat pools extremely quickly with adjustable power to suit the volume of water to be heated
The Aqualarm – alerts in the event of a fall into the pool, whilst avoiding false alarms due to environmental disturbances (weather or service equipment such as the cleaner robot or filter system) – in compliance with International Safety Standards and Pool Safety Laws
The Molder Disnova water slide – UV resistant, stainless steel components, access staircase with non-slip steps, aluminium handrails and safety bar, lateral water jets to soak the slide – available in 3 models: left curve, right curve, straight curve and straight
The New Wave water slide – high density Polyethylene material, non-slip 5-rung ladder, handrails & handle – anti-corrosion treated paint finish